The cover... you select your favorite image from your session to go on the cover of your custom box!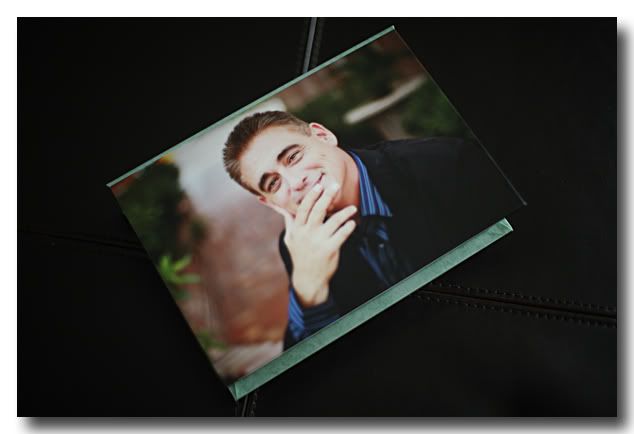 The back... you can select images for the back as well but we went with a solid color backing on this one. :)
The inside! There is clip to hold your cd as well as a silk ribbon to lift your 5x7s out of the box.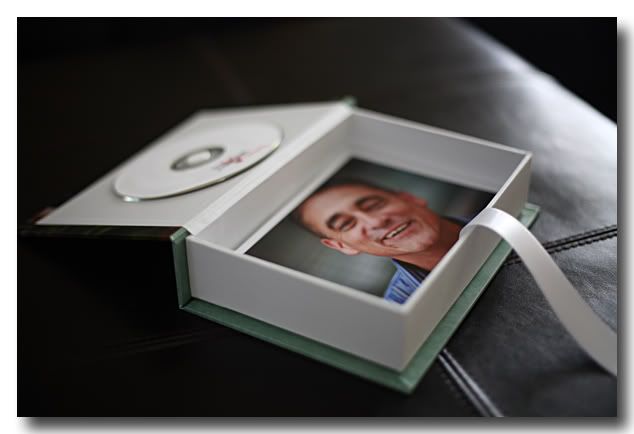 From the side: (on the side not shown you can put text. Example would be family name, childs name, year, etc....)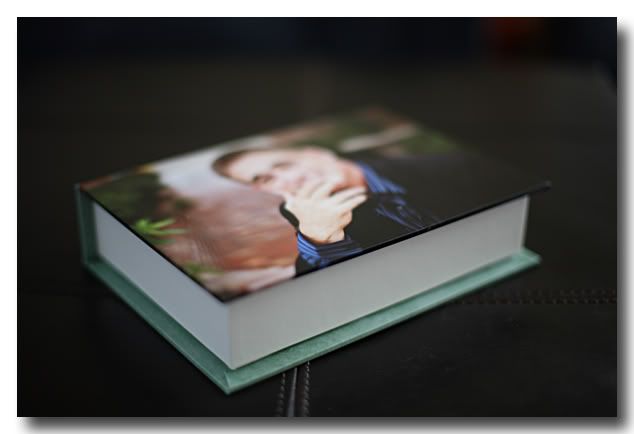 I cannot wait to do more of these yummy custom boxes! :)